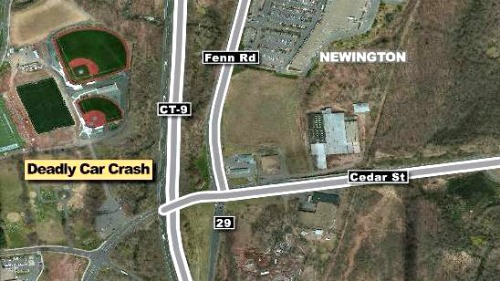 NEWINGTON, CT (WFSB) -
State police are investigating a deadly overnight crash involving a wrong-way driver on Route 9 in Newington.
It happened just before 12:30 a.m. Saturday morning on the southbound side of the highway by exit 29.
Police said Agnes Wiktorek, 28, of Rocky Hill, was driving on the wrong side of the highway and struck another car head-on. Investigators said that car then hit another car.
According to officials, Wiktorek was pronounced dead at the scene. The occupants of the other cars involved in the crash were taken to nearby hospitals for non-life threatening injuries.
An investigation into the cause of the crash remains ongoing.
Anyone who may have witnessed the crash is being asked to call State police.
Copyright 2012 WFSB (Meredith Corporation). All rights reserved.