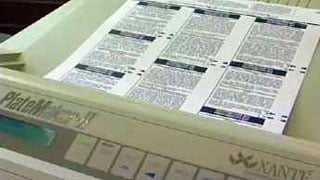 (Source: CBS 5 News) The election results were delayed because of a high number of provisional ballots and the lengthy period of time to count them all.
PHOENIX (CBS5/AP) -
Arizona's general election voter turnout rate dipped slightly from the last presidential election in 2008.
The official election canvass approved Monday by state officials reports that 74 percent of eligible voters cast ballots in the Nov. 6 general election.
That compares with 77 percent in 2008.
Secretary of State Ken Bennett says the three-point decrease is small.
He says possible factors causing the decrease include heightened interest in the 2008 election because of Republican nominee John McCain's home-state candidacy and of excitement over Democrat Barack Obama's initial candidacy.
Approximately 3,000 more voters cast ballots in Arizona this year over 2008, but the turnout rate was lower because there are more registered voters now.
Copyright 2012 CBS 5 (Meredith Corporation). All rights reserved. The Associated Press contributed to this report.