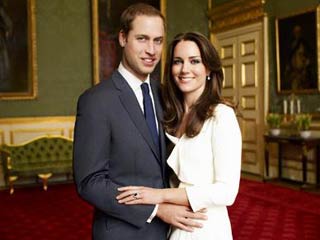 LONDON (WFSB/AP) -
Buckingham Palace announced Prince William and the Duchess of Cambridge are expecting a baby.
The announcement was made Monday after St. James Palace said the Duchess of Cambridge has a severe form of morning sickness and is currently in a London hospital.

Buckingham Palace released a statement Monday and said, "Their Royal Highnesses The Duke and Duchess of Cambridge are very pleased to announce that The Duchess of Cambridge is expecting a baby.
The Queen, The Duke of Edinburgh, The Prince of Wales, The Duchess of Cornwall and Prince Harry and members of both families are delighted with the news.
The Duchess was admitted this afternoon to King Edward VII Hospital in Central London with Hyperemesis Gravidarum. As the pregnancy is in its very early stages, Her Royal Highness is expected to stay in hospital for several days and will require a period of rest thereafter."
As the first born to William - who is second in line to the throne after his father, Prince Charles - the couple's first child stands an excellent chance of one day becoming monarch.
Whether the child is boy or girl, it will be behind Prince William in the line of succession to the throne, Cabinet Office officials said.
Copyright 2012 WFSB (Meredith Corporation). The Associated Press contributed to this report. All rights reserved.