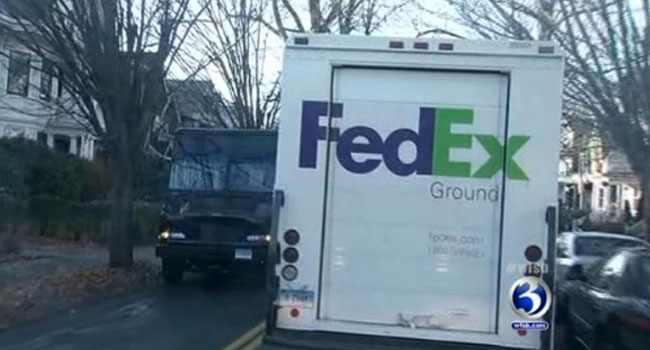 WEST HAVEN, CT (WFSB) -
The West Haven Police Department is issuing a warning to residents after a recent rise in thefts of parcel packages left on doorsteps in adjacent communities.

West Haven police issued the warning after the thefts were reported in New Haven.
Police are asking any consumer buying anything on the Internet to supply the business with information about where to leave their delivery to ensure it will remain safe.
In some cases, police said the potential thieves are following the delivery trucks around to see where the packages are being dropped off.
"We learned our lesson the hard way," said Nancy Jurzcak of West Haven.

Her husband ordered something online.
"My husband went to get shoes for work, steel toes and we had UPS and UPS said they delivered them," Jurzcak said. "But, we did not receive them.

Copyright 2012 WFSB (Meredith Corporation). All rights reserved.