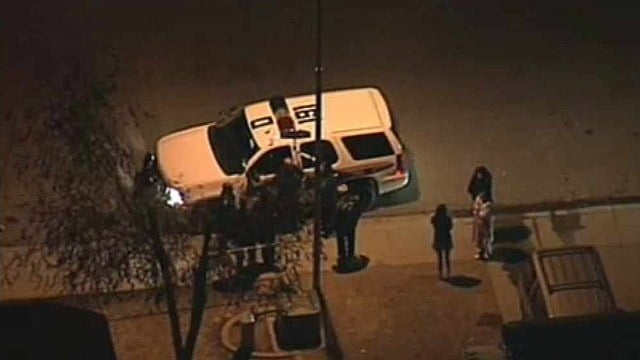 A Phoenix Fire Department spokesman said the man was dead at the scene near 3400 West and 69th Drive.
What started as good-natured ribbing turned into a deadly argument Tuesday morning when a Phoenix man stabbed his wife more than a dozen times and then stabbed himself to death.
A Phoenix Police Department spokesman said the couple were arguing late Monday night and into the morning at their home near 3400 N. 69th Dr. when neighbors heard the woman scream, saw her standing bloodied outside the home and called 911. The woman was taken to a nearby hospital where she was in critical condition with stab wounds to her back, face and stomach, the spokesman said.
The husband then stabbed himself repeatedly until he died, the spokesman said.
A neighbor told CBS 5 News the couple began kidding about getting divorced so the husband could return to Mexico. The neighbor said that despite her warnings, the ribbing got out of hand and escalated into the argument.
Three children, ages 4 to 13 years old, were in the house at the time of the stabbing. Four other people were living in a renovated garage, but there was no word on what they knew about the incident, police said.
Stay with cbs5az.com and CBS 5 News as this story develops.
Copyright 2012 CBS 5 (Meredith Corporation). All rights reserved.