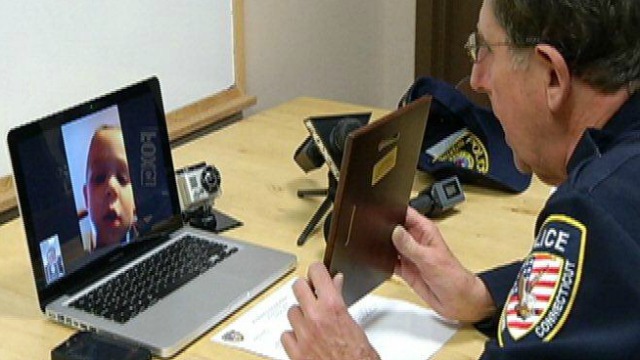 WATERTOWN, CT (WFSB) -
A 6-year-old boy from Virginia who has a terminal form of brain cancer was named an honorary member of the Watertown Police Department Wednesday afternoon.
Over the years, Nathan Norman has always dreamed of being a police officer. A local detective heard about his story on a law enforcement website and reached out to the family.

On Wednesday afternoon, Nathan was sworn in as an honorary police officer by Watertown police Chief John Gavallas via Skype. He becomes not only the newest, but the youngest member of the department.

A plaque and badge with a patch and hat will be sent to Nathan through overnight delivery. The items will be added to his collection of cards and badges from various police departments from across the country.
"We decided to make him an honorary police officer and present him with a badge and plaque," Gavallas said. "And we were able to do that over the internet, be able to meet this young man and hopefully make this Christmas a little bit brighter."

The ceremony was delayed because Nathan was playing a video game and needed to beat a certain level.
Copyright 2012 WFSB (Meredith Corporation). All rights reserved.