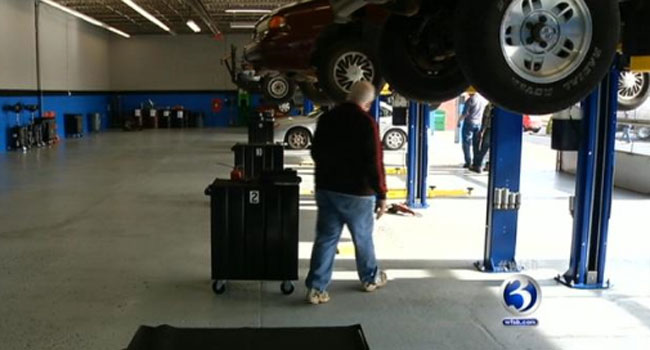 MERIDEN, CT (WFSB) -
Folks who want to work on their own cars, but need a lift and some tools can now get that at an hourly rate at a new facility in Meriden.
Do It Yourself Automotive is a place where everyday people can repair their own cars in a garage with all the equipment needed.
"You bring it here you can get it done in an hour," said Carlos Martinez of Do It Yourself Automotive.
The concept of do-it-yourself lift and tool rental is relatively new around here, but not in other parts of the country.
"I've been in the military 10 years and every base I've been to has had a hobby auto shop and that pretty much eliminates the mechanic," Martinez said. "Plus, there are mechanics you can hire for a lot cheaper than a repair shop."

The rates are $25 an hour for the lift and the use of all the tools, but if a customer wants to buy a bunch of hours, monthly or weekly, the price drops to $12.50 per hour.
There is also a mechanic on duty to offer guidance and advice.
"So if they have any questions I can assist them and tell them how to get the job done properly safe and in a quick way," Martinez said.
Copyright 2012 WFSB (Meredith Corporation). All rights reserved.