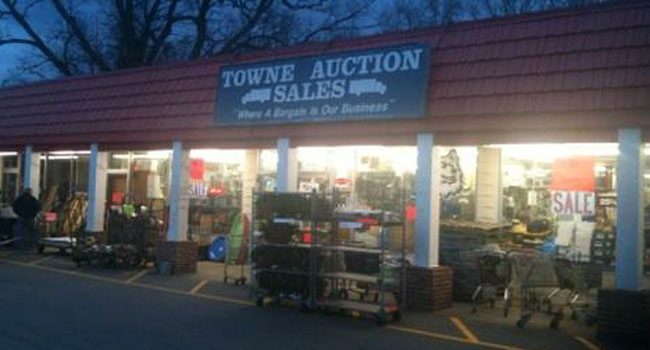 COLCHESTER, CT (WFSB) -
Butch and Sheila Einhorn have decided to retire after 41 years of running the Town Auction Store in Colchester, which will effectively close the store.

Butch Einhorn told Eyewitness News that he's staying open until everything is gone. Ever since the announcement of the store closing, loyal patrons have been stocking up and reminiscing.
"We know all the people who work here. That's one thing, great people, they've been here as long as I can remember," said customer Rick Ruzzo. "In the big box stores you'll never get that."
Employees said the Einhorns had a knack for buying merchandise from closeouts and auctions and passing the savings on to others.
"When I heard they were closing ... I was like, 'Oh, they can't do that,'" said Judith Fava of Bolton.
Butch Einhorn told Eyewitness News its taken him a whole year just to make a decision about retiring. In 2013, the lease on the building is up.
On Saturday, as part of their community outreach, the Town Auction Store will be hosting a toy drive sponsored by the Connecticut State Police Troop K from 10 a.m. to 2 p.m.
Copyright 2012 WFSB (Meredith Corporation). All rights reserved.