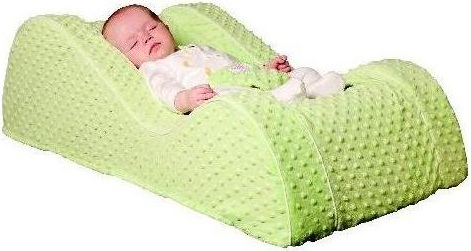 WASHINGTON, D.C. (WFSB) -
The U.S. Consumer Product Safety Commission has filed an administrative complaint against the manufacturer of the Nap Nanny after the death of five infants.
According to the complaint, the Nap Nanny Generation One and Two and the Nap Nanny Chill contained defects in the design, warnings and instructions.
In July 2010, the CPSC and the manufacturer, Baby Matters, LLC, issued a joint recall for the generation one nappers after one infant was killed and 22 other reports were filed of infants hanging or falling out of them even when the safety harness was in use.
Baby Matters released the generation two and Chill models shortly after, but despite improvements to the warnings and instructions, the CPSC says an additional 70 incidents, including four deaths, have been reported.
The CPSC's complaint is seeking to require the company to offer a full refund.
About 155,000 of the three napper models were sold for about $130 between 2009 and 2012.
For more details visit www.cpsc.gov
Copyright 2012 WFSB (Meredith Corporation). All rights reserved.