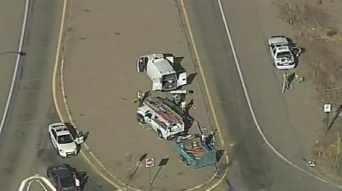 State Route 87 near Batagilla, Eloy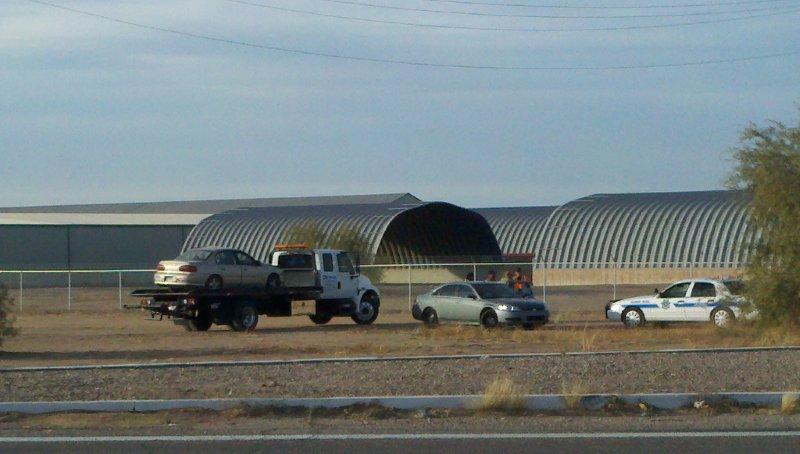 © Lindsey Reiser, cbs5az.com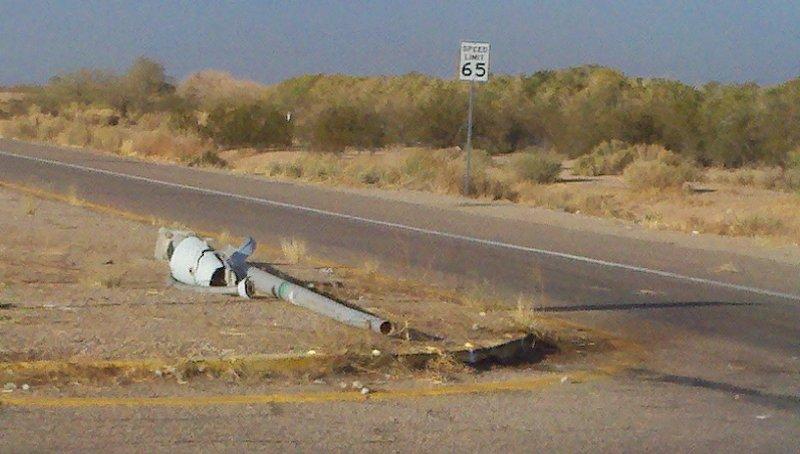 © Lindsey Reiser, cbs5az.com
ELOY, AZ (CBS5) -
Two people have been killed after being struck by a pickup truck on State Road 87 near Eloy.
The Department of Public Safety said the pair had just come from a service at a nearby cemetery on Thursday afternoon and stopped at a stop sign at SR 87 southbound. When they proceeded through the intersection, they were hit head-on by a large pickup truck.
The man and woman in the vehicle both died at the scene.
The cause of the crash is unknown at this time.
Stay with cbs5az.com for updates on this developing story.
Copyright 2012 CBS 5 (Meredith Corporation). All rights reserved.