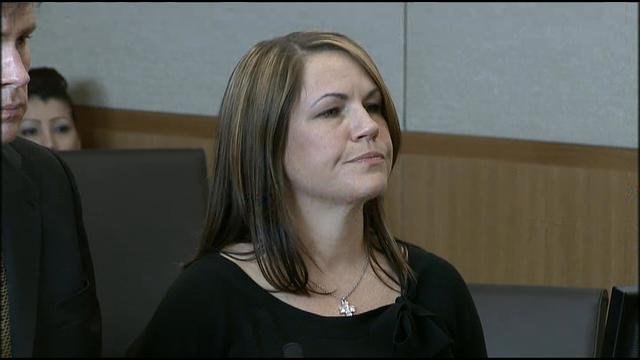 Tammi Smith in court on Dec. 7, 2012.
PHOENIX (CBS5) -
Tammi Smith, the would-be adoptive mother of missing Gabriel Johnson, remains on probation and the judge warned her in court Friday morning not to try to profit from the case.
Tammi Smith was accompanied by her husband, Jack Smith in court. There was no reason given for the more than one hour delay in the hearing.
The judge said he gave a deferred jail term to Tammi Smith with the thought of deleting it later. The judge said he would delete the jail term if the defendant is doing what she is expected and probation department said "yes."
Tammi Smith's attorney said she has been the type of inmate "probation officers dream of having."
In July, the judge sentenced Tammi Smith to 30 days in jail and three years of supervised probation for forgery and conspiracy to commit custodial interference in the Baby Gabriel case. Tammi Smith could have faced one to seven-and-a-half years in prison stemming from her May conviction.
On Friday, the judge said Tammi Smith is still on probation and any violation will reinstate her jail term.
The judge warned Tammi Smith that she should not do anything to profit from this case.
Her next hearing is scheduled for February.
Stay with cbs5az.com and CBS 5 News for updates on this developing story.
Copyright 2012 CBS 5 (Meredith Corporation). All rights reserved.