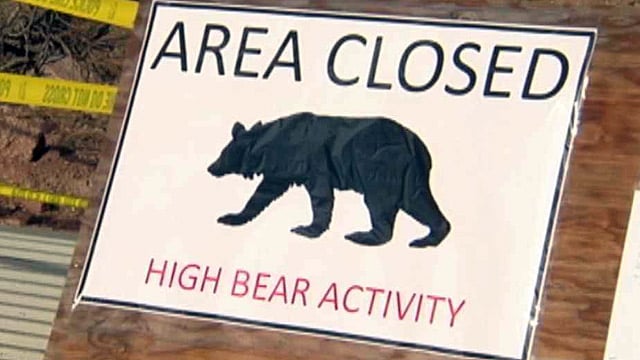 SIERRA VISTA, AZ (AP) -
A state-authorized hunt for five bears has ended without any of the animals being shot.
The state Game and Fish Department says it approved the hunt in September after a number of close encounters between bears and people in Sierra Vista and the Huachuca Mountains. Residents had reported 12 bear sightings in a 72-hour period.
The Arizona Daily Star reports that five archery hunters had been authorized to kill one bear each but were unsuccessful.
Game and Fish spokesman Mark Hart says the hunt no longer is active and the bears are assumed to be hibernating for the winter.
He says game officials might be in the same situation next spring when bears emerge from their dens hungry and forage in residential areas.
Copyright 2012 Associated Press. All rights reserved.