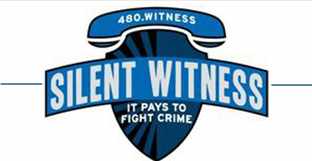 Phoenix police are searching for two men they said stole cigarettes from convenience stores on six separate occasions.
The robberies took place between Nov. 6 and Nov. 18 at Circle K and Walgreen's stores, police said.
The men walked directly to the cigarette displays and removed packs and cartons of cigarettes, at times using physical force.
The first suspect is described as black or Hispanic, 20 to 30 years old, 5'11" tall with a thin build. The second suspect is described as black, 30 to 40 years old, 5'11" tall with a medium build and wearing prescription glasses.
The suspects were seen driving a newer model, red, two-door car and a blue four-door Jeep.
Anyone with information is asked to call Silent Witness at 480-WITNESS (480 948-6377) or visit the Silent Witness website.
Copyright 2012 CBS 5 (Meredith Corporation). All rights reserved.