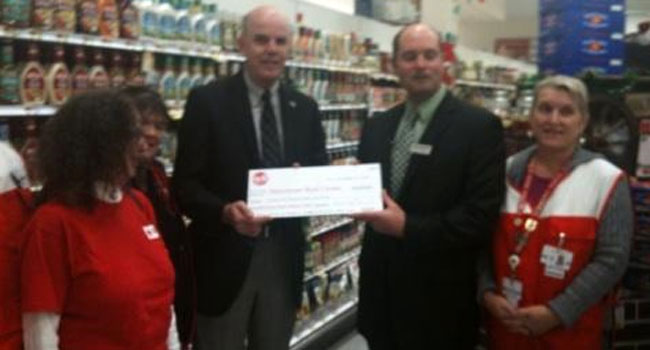 OLD LYME, CT (WFSB) -
Big Y food stores stepped up to the plate Friday with a big check to the American Red Cross to help Hurricane Sandy victims.
Officials for Big Y donated $75,000 Friday from its store in Old Lyme, which was one of the towns hit hardest by the October storm.
The American Red Cross said the money will go a long way in helping families still struggling as well as their relief efforts elsewhere.
"Our Red Cross truck was supposed to be here early this morning. It's still down in New York, which it's more importantly needed down there," said Sue Rochester-Bolen- American Red Cross. "We still have several volunteers that are down there. We're still assisting folks here in Connecticut."

Since Hurricane Sandy, 1,200 people have signed up with the American Red Cross as volunteers.
If anyone would like to volunteer their time, Connecticut residents fill out a form here.
Copyright 2012 WFSB (Meredith Corporation). All rights reserved.