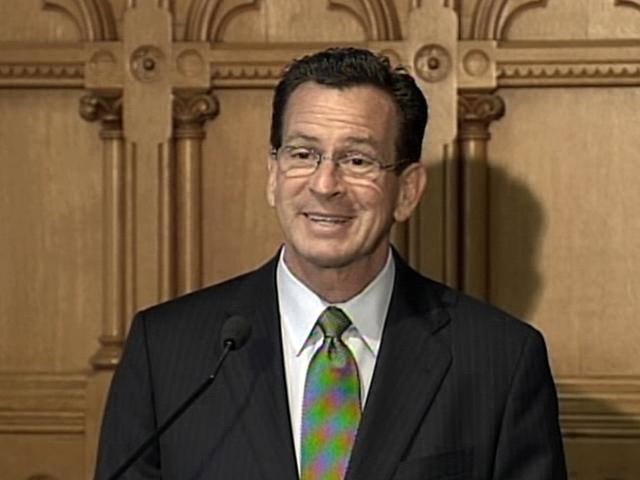 HARTFORD, CT (AP) -
Gov. Dannel P. Malloy is calling for meetings with legislative leaders beginning on Monday to come up with a plan to deal with the state's multimillion-dollar budget deficit.
A special legislative session has been scheduled to convene on Dec. 19 to vote on a plan. Malloy said Friday he is hoping negotiations involving his office and the legislative caucuses will yield a bipartisan plan.
The governor already has authorized $550 million in temporary lines of credit at the request of the state treasurer in case the state needs cash to pay its bills.
State Comptroller Kevin Lembo is projecting a $415 million deficit in this year's $20 billion state budget. The shortfall estimate is $50 million higher than the one by the Malloy administration.
Copyright 2012 The Associated Press. All rights reserved. This material may not be published, broadcast, rewritten or redistributed.