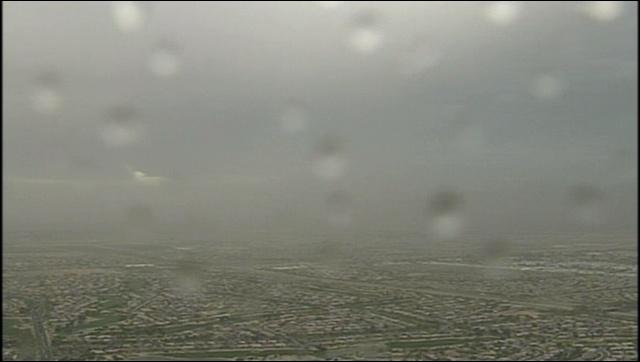 PHOENIX (CBS5) -
It'll finally feel more December-like in the coming days.
Following the passage of a cold front this past weekend, mornings will be cooler (40s) and afternoon highs will be closer to normal (upper 60s) through midweek.
A stronger, more potent weather system takes aim at our state late Thursday or early Friday. Forecast models have been consistent in bringing these changes our way later this week.
This system will bring a good chance of rain to the Valley by Thursday evening. There could even be a thunderstorm or two along with some gusty winds associated with this disturbance. 0.25" to 0.50" of rain will be possible by Friday morning, with higher amounts in the surrounding foothills.
The high country and White Mountains will have some good, measurable snow on the ground by Friday.
The CBS 5 weather team will continue to make slight adjustments to the forecast as we get a little closer.
Copyright 2012 CBS 5 (Meredith Corporation). All rights reserved.