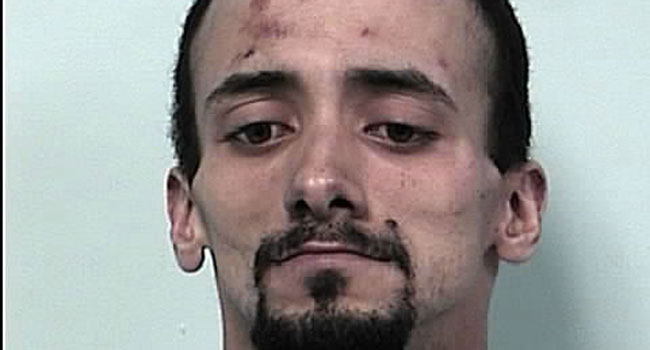 SPRINGFIELD, MA (WFSB) -
The victim of an armed robbery helped the Springfield Police Department arrest the man who took his cell phone and GPS Monday.
A driver for Langone's Florist was parked in the 800 block of Main Street when a man, who would later be identified as Edgardo Rivera, 29, robbed him at knife point at about 7:30 a.m.
An officer in the area spotted a man fitting the suspect's description a few blocks away. While officers were questioning Rivera, the victim told police, "That's the guy who just robbed me."
When an officer tried to arrest the suspect, Rivera fought back and a cell phone fell out of his pockets.
The victim identified his cell phone and the GPS that would fall out later, police said.
A knife and crack cocaine was also recovered by officers.
Rivera was arrested and charged with armed robbery, possession of crack cocaine and resisting arrest. He appeared in Springfield Superior Court Monday.
Copyright 2012 WFSB (Meredith Corporation). All rights reserved.