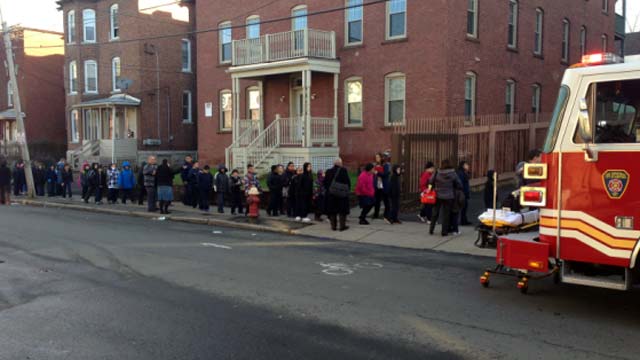 HARTFORD, CT (WFSB) -
Emergency officials in Hartford said Maria Sanchez Elementary School was evacuated Tuesday morning after an odor was noticed inside the building.

According to officials, that odor that caused a custodian to become ill after he went to investigate, and a security guard also became sick after he investigated.
Both were brought to Hartford Hospital for observation, but are expected to fully recover.

No students were affected by the odor, officials said, and no students were injured.
According to school officials, the building was deemed safe at 9:45 a.m. and students were let back into the school's gym.
At 10:15 a.m., school officials said, classes resumed as normal.
Emergency officials said the odor came from a malfunctioning exhaust fan and it is being repaired.

Copyright 2012 WFSB (Meredith Corporation). All rights reserved.