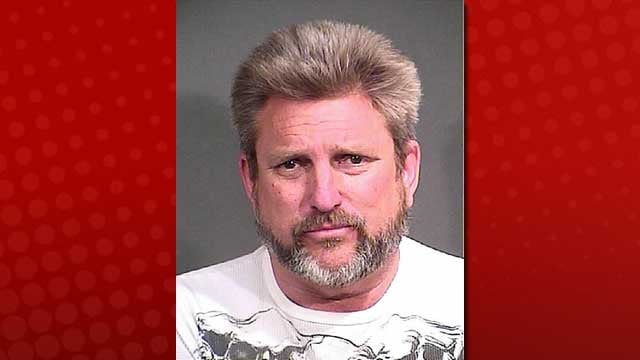 Tracey Flink (Mohave County Sheriff's Office)
GOLDEN VALLEY, AZ (FOX5) -
A man, who is accused of taking a small tractor from a woman, told authorities he thought it belonged to someone he did business with and didn't think taking it was an issue.
According to the Mohave County Sheriff's Department in northwest Arizona, Tracey Ruben Flink, 55, of Golden Valley, was charged with felony theft after witnesses saw him make off with the construction vehicle Monday.
The sheriff's office said neighbors of a woman who owns the vehicle notified her of the theft about 2:30 p.m.
Witnesses directed deputies to the location of the tractor, which was about a mile away from the reported theft, authorities said.
The sheriff's office said a man later identified as Flink was seen riding the tractor.
According to deputies, Flink told them he thought the tractor was owned by a Kingman company he was once involved. He thought he would borrow the tractor for a few minutes and have the company bill him later, deputies said.
Flink was arrested without incident and booked into the Mohave County Jail.
Copyright 2012 KVVU (KVVU Broadcasting Corporation). All rights reserved.