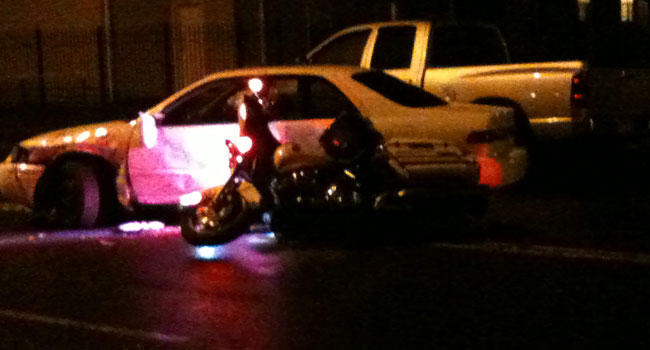 Police in Hartford have identified the officer that was injured in an accident when his work-issued motorcycle was hit by another motor vehicle on Hudson Street Monday night.
According to police, Julio Monzon, 44, of Hartford, made an illegal turn in front of Officer Kevin Nesta, who is an 11-year veteran of the department. The two vehicles collided and Nesta was taken to an area hospital with a serious leg injury.
Police said Nesta's injuries are not life-threatening, but he will be undergoing surgery in the near future.
None of the people in the car were seriously injured.
Copyright 2012 WFSB (Meredith Corporation). All rights reserved.