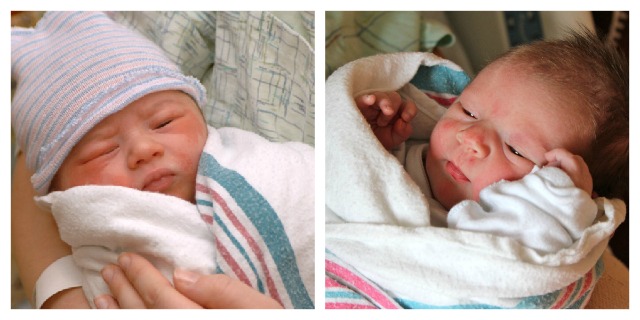 HARTFORD, CT (WFSB) For some lucky local parents 12-12-12 brought a special delivery on the last triple-digit date for 100 years.
Sean Eichner was born at Saint Francis Hospital in Hartford, and Savanna Jeanine Gadvin arrived at Hartford Hospital.
Sean's mother, Allison Eichner of Windsor, went into labor around 7:30 p.m Tuesday evening. She believed Sean would arrive before midnight, but ended up giving birth to the 7 pound, 6 ounce boy at 12:14 a.m. on Wednesday. Both Allison and Sean are doing well according to the spokesperson for Saint Francis.

Savanna Jeanine Gadvin was born to mom Dina Gadvin at 4:56 a.m. Wednesday at Hartford Hospital. Savanna is the first girl born to a family of boys, according to the spokesperson for Hartford Hospital.
Copyright 2012 WFSB (Meredith Corporation). All rights reserved.