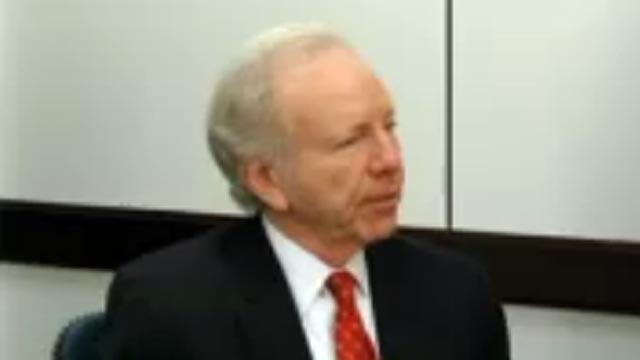 WASHINGTON, D.C. (WFSB) -
United States Sen. Joe Lieberman, I-CT, delivered his final speech on the floor of the Senate Wednesday afternoon.
The longtime senator gave an emotional farewell speech in Washington. He encouraged members of both parties to put aside their differences and reach across the aisle to break Washington's gridlock over the so-called "fiscal cliff."
Lieberman's tenure comes to a close in January.
Copyright 2012 WFSB (Meredith Corporation). All rights reserved.