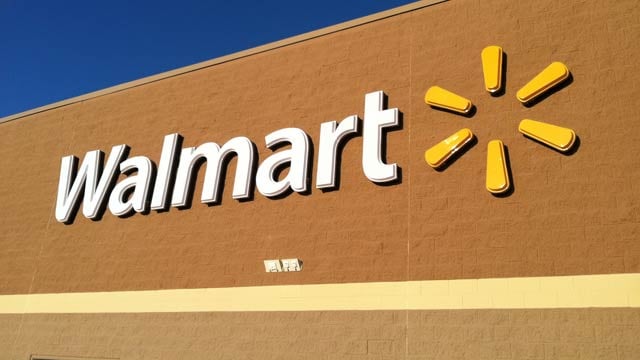 A renovated Upstate Walmart store's sign. (File/FOX Carolina)
SPARTANBURG, SC (FOX Carolina) -
Spartanburg police said they were called to a local Walmart store after a shoplifter got into a fight with a store employee, biting him several times before running away.
The Dorman Centre Walmart loss prevention officer saw the unknown man fill his shopping cart with various items including toilet paper, hand soap and gift wrap then pull out Walmart plastic bags from his pants pockets and put the items in the bags, according to a police report.
The man then tried to walk out of the store without paying for the items and was stopped by the worker, police said. The report stated the shoplifter then began biting the worker all over his body and was able to get away in a silver Chevrolet Malibu.
The worker had several bite marks on him but he declined medical attention, police said.
Anyone with information about the incident is asked to call Crime Stoppers at 1-888-CRIME-SC.
Copyright 2012 FOX Carolina (Meredith Corporation). All rights reserved.