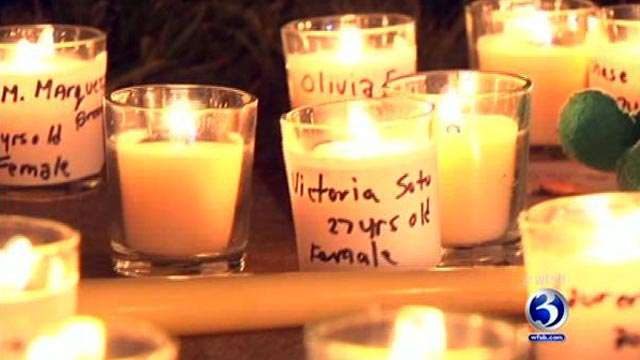 ROCKY HILL, CT (WFSB) -
Several vigils have been planned to pray and remember the victims of the mass shooting inside Sandy Hook Elementary School in Newtown Friday morning.
East Windsor:
Libson:
Newent Congregational Church, 5 p.m., Monday

Middletown:
Grace Lutheran Church, 5 p.m. Sunday
South Green, 7 p.m., Monday

Milford:
Milford City Hall steps 6 p.m. Sunday - Please bring candle
Montville:
Montville High School, 6:30 p.m., Sunday

Naugatuck:
Congregational Church, 6 p.m. Tuesday

New Britain:
CCSU Student Center at 5 p.m. Tuesday
This page will be updated as more information is received.
Copyright 2012 WFSB (Meredith Corporation). All rights reserved.