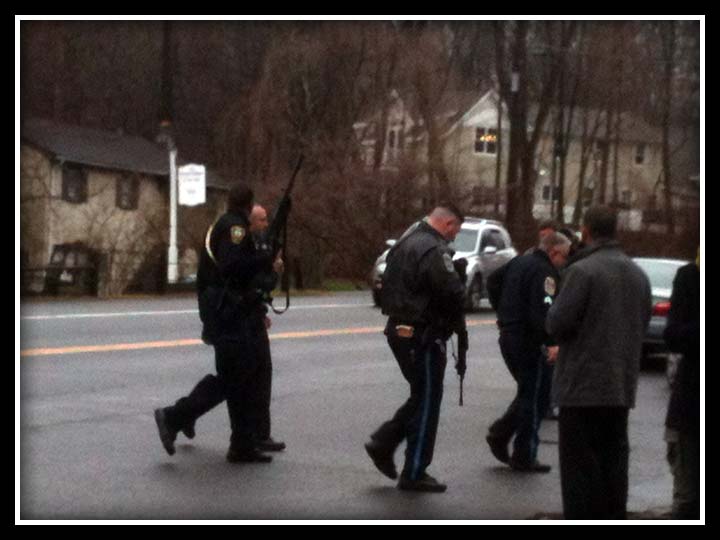 RIDGEFIELD, CT (WFSB) -
With schools across the state on heightened alert today, Ridgefield didn't waste any time putting students on lockdown while police investigated a report of a suspicious person. Turns out that man was just carrying an umbrella, but police said it looked like a sword.
Ridgefield police searched the area around Branchville Elementary School with guns drawn Monday morning after receiving a call about a suspicious person walking up Route 7 near the train station.
According to Ridgefield police, they received a report of a suspicious man wearing all black possibly carrying a weapon slung over his shoulder.
For parents still reeling from Friday's deadly shootings just a few towns away, the sight was overwhelming.
One parent told Eyewitness News that his 10-year-old son stayed home sick from school today. Robert Stave said when he saw police from every surrounding town heading to the school, he was glad his son stayed home.
For the kids who did go to school, they never made it to Branchville Elementary this morning. Instead they were rerouted right away to the middle school where they stayed in lockdown until just before lunchtime.
Redding schools were also on lockdown for a short period of time.
Police said the suspect was dressed in black carrying an umbrella that looked like a Samaurai sword. He is facing breach of peace charges. Police said they just wanted to play it safe.

Copyright 2012 WFSB (Meredith Corporation). All rights reserved.