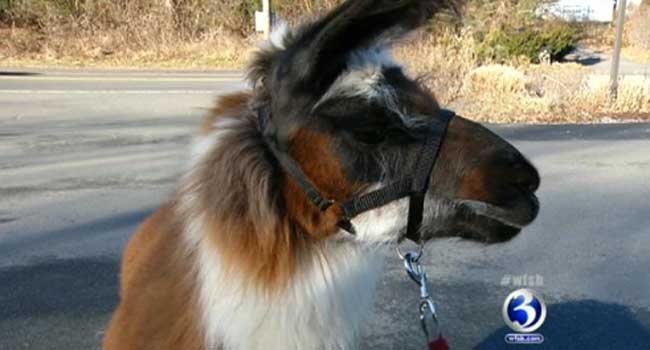 BETHANY, CT (WFSB) -
Jack the llama travels in a van all over the state to preschools, convalescent homes, libraries and the like to bring something a little different into people's lives, young and old.
"Jack gets the enjoyment of just standing there and looking beautiful and letting people just enjoy his company," said Debbie Elias of Country Quilt Llama Farm.
The folks who enjoyed his company Wednesday were at Surrybrook Preschool in Bethany and they did seem to enjoy the experience as did his owner.
"I get the pleasure of educating people about llamas and letting them know what wonderful animals they are," Elias said. "I really enjoy seeing the faces of the children when we have them come up and pet the llama."
The program explained the llama to the children and the things that can be made from its coat. Then it was time to read a llama holiday story.
"It also gives them a sense of compassion and empathy, which I think all children need to have," said Kathy Consoli of Surrybrook Preschool. "And nothing better than to have a living creature bring that to them."
It's hard to know what the kids will remember from Wednesday's visit, but chances are they won't forget it.
"It's just the sense of wonderment of seeing such a large living creature in their classroom," Consoli said.
Copyright 2012 WFSB (Meredith Corporation). All rights reserved.