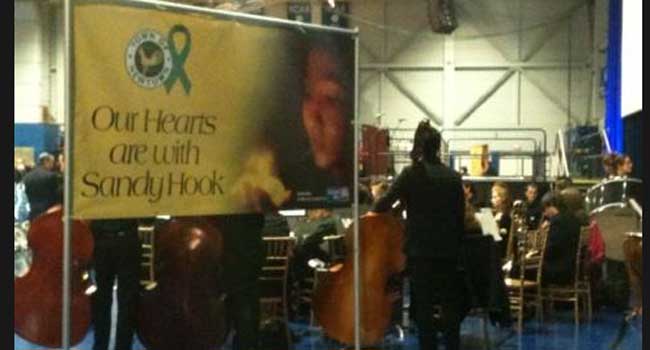 DANBURY, CT (WFSB) -
A candlelight vigil was held in Danbury Wednesday night for the 26 people shot and killed inside in Sandy Hook Elementary School Friday.

The vigil was at the O'Neill Center on the campus of Western Connecticut State University for the residents of Bethel, Bridgewater, Brookfield, Danbury, New Fairfield, New Milford, Newtown, Redding, Ridgefield and Sherman.
Adam Lanza had two pistols and a military-style rifle when he entered Sandy Hook Elementary School Friday morning. In just a matter of minutes, he fired multiple rounds, killing 20 children and six adults. Before the school shooting, he shot his mother four times.
"We have all been affected by this tragic event in some way," said Danbury Mayor Mark Boughton in a statement Tuesday. "We are hoping that this gathering will provide solace and comfort during a time of confusion and sadness."
WCSU President Dr. James Schmotter was among the speakers Wednesday night. There were several musical performances during the vigil.
Three of the children killed in Newtown have been laid to rest. The funerals for Caroline Previdi, Daniel Barden and Charlotte Bacon were held Friday morning. The same goes for teacher Victoria Soto, who's been hailed as a hero for protecting her students.
Copyright 2012 WFSB (Meredith Corporation). All rights reserved.