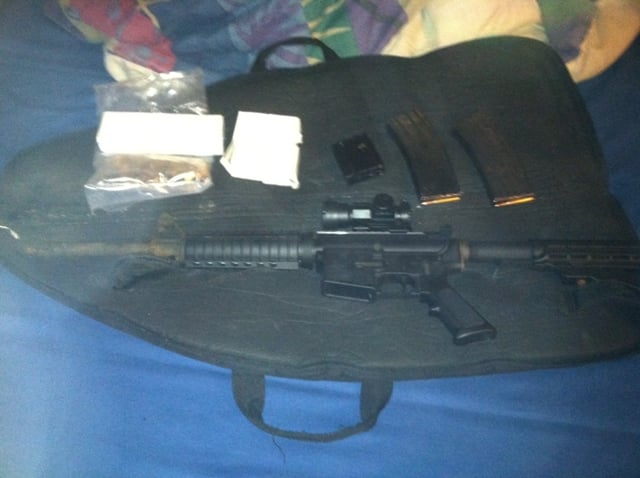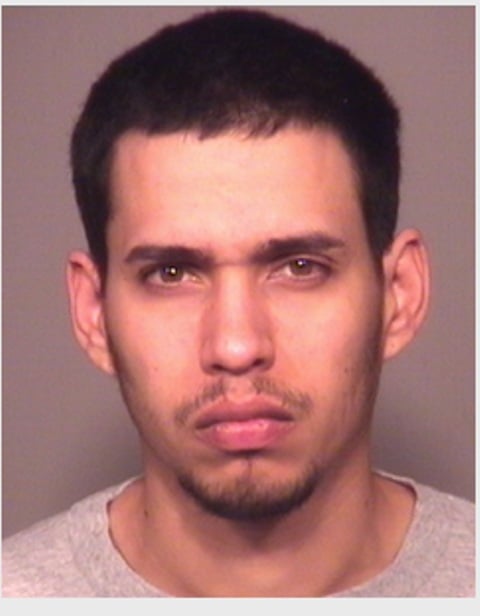 Meriden police have recovered an assault rifle from a home during a raid Wednesday.
Police said they had received information there were weapons in the second floor apartment of 243 Kensington Ave., including possibly an illegal AR-15 Bushmaster assault rifle.
Police and S.W.A.T. made entry into the home and located the rifle in a case under the bed. Police said in addition they found two loaded 30-round magazines and a loaded 10-round magazine, as well as more than 200 loose rounds.
According to police, the gun was reported stolen back in 2009 from a home in Coventry.
Police arrested 26-year-old Waldemar Nieves and charged him with possession of a stolen firearm and hindering prosecution. He is being held on a $150,000 bond and will appear in court in January.
Police said the stolen firearm belongs to 22-year-old Ralph Falcon, who is currently locked up in a Connecticut correctional facility on unrelated charges. Police have been investigating Falcon for possible possession of illegal weapons since summer.
According to police, Nieves was holding the gun for Falcon and was actually planning on selling it that day.
Copyright 2012 WFSB (Meredith Corporation). All rights reserved.