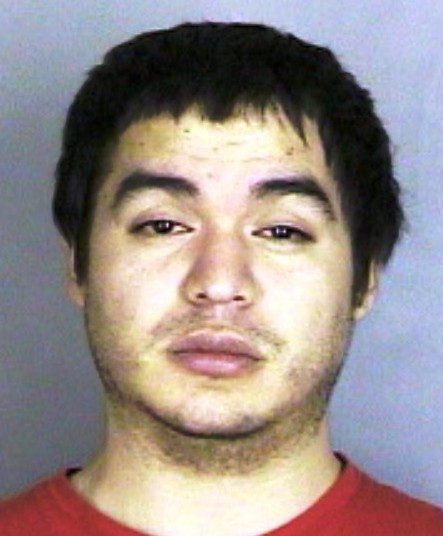 Corban Scheckler
SALEM, OR (KPTV) -
A Salem man who had his requests for a police ride-a-long denied in the past hopped in the back seat of a sheriff's patrol car and refused to get out Friday, authorities said.
Corban Scheckler applied for the Marion County Sheriff's Office Ride-Along program several times in the past few months, but he was disqualified after a background check into his criminal history.
At about 1:15 a.m. Friday, Sgt. Shane Burnham was on patrol near 12th Street and Madrona Avenue in Salem. While stopped at an intersection, Burnham said he saw Sheckler try to open the rear door of another car that was stopped in front of him.
That driver reacted, and drove off quickly, preventing Scheckler from getting in, a sheriff's spokesman said.
As Burnham got out of his patrol car to ask Scheckler what he was doing, Sheckler quickly jumped into the back seat of the marked patrol car and refused to get out, deputies said.
Eventually, with the help of Salem police officers, deputies removed Scheckler from the car, searched him, handcuffed him and took him to the Marion County Jail. He was booked on a charge of second-degree criminal trespassing.
Deputies said Scheckler offered no further explanation for his behavior.
Copyright 2012 KPTV (Meredith Corporation.) All rights reserved.