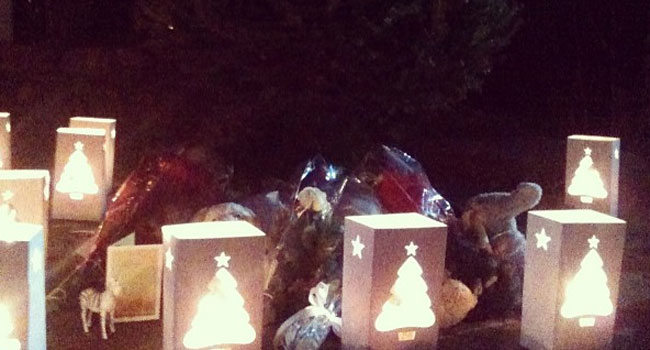 Kalamazoo, Mich. -
A West Michigan firm and Kalamazoo area students are raising funds to make and send at least 700 smiley face bracelets to children in Newtown.

WWMT-TV reports Monday that the project is designed to help young people through the grieving process following the Dec. 14 shooting at Sandy Hook Elementary that left 20 children and six adults dead.
Future Oxygen says it costs $5 to produce and send each bracelet.
Future Oxygen's Tina Menzies says the bracelets may give students in Newtown something to "help them realize they're not alone, that there are others out there rooting for them."
Each bracelet also contains flower seeds and can be planted.
Menzies says she hopes the bracelets are planted together next year, creating a community garden in Newtown.
Click the following link for more information.

Information from: WWMT-TV, http://www.wwmt.com
Copyright 2012 The Associated Press. All rights reserved. This material may not be published, broadcast, rewritten or redistributed.