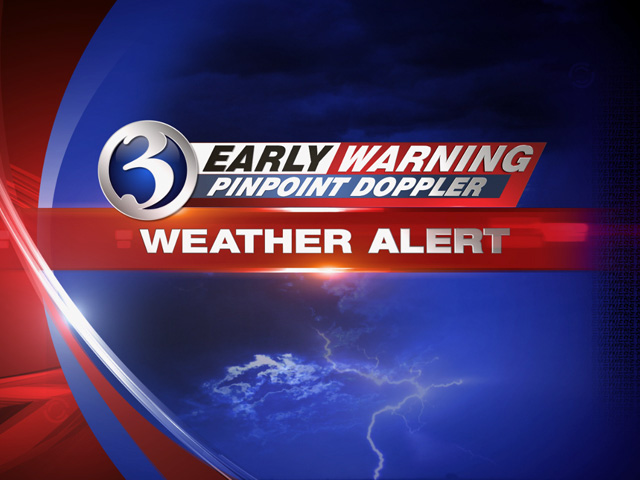 MILFORD, CT (WFSB) -
Parts of the shoreline still reeling from Hurricane Sandy prepared for the possibility of flooding Wednesday night and Milford city officials warned residents in low lying areas that the storm coupled with high tide could spell trouble.
Mayor Benjamin G. Blake told Eyewitness News that a robo-call will be sent out to all in low-lying areas around 6 p.m. to 8 p.m.
The city's public works department is prepared to use trucks with sand distributors and snow plows to clear any storm basins underneath underpasses. DeStefano said many of them tend to flood and are still suffering effects from Hurricane Sandy.
High tide is expected to hit the shoreline in Milford around 10 p.m. Wednesday.
Lori Robinson's home had just been fixed up after Tropical Storm Irene when Hurricane Sandy delivered a knockout punch.
Now her house has to be torn down and rebuilt. In the meantime, she and her two dogs are living in a camper in the driveway.
"So it was about six feet (of water) in the house, I have a three-foot crawl space, so nine feet of water," she said.
Robinson wasn't the only one faced with rebuilding. Hundreds of homes in Milford alone were left unlivable after Sandy's surge. She's hoping the high tide won't leave more people in the same situation.
"I don't want anyone else to be affected by any of these because it isn't easy," Robinson said.

Copyright 2012 WFSB (Meredith Corporation). All rights reserved.