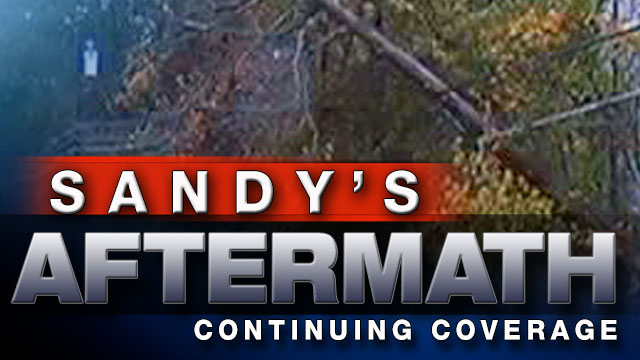 WINDSOR, CT (WFSB) -
The Federal Emergency Management Agency will be hiring Connecticut residents to help with the cleanup efforts following Hurricane Sandy.
FEMA said in a statement Wednesday that its goal was to hire up to 10 percent of its workforce from Connecticut.
Connecticut residents can be hired to work for the following FEMA operations:
Individual Assistance
Public Assistance
Travel and Human Resources
Environmental and Historic Preservation
Logistics
Information Technology
External Affairs
Intergovernmental Affairs
National Flood Insurance Program
Mitigation
Switchboard
"Local hires bring a great deal to the table," said Federal Coordinating Officer Albert Lewis in the statement. "They have community insight and valuable work experience. Putting local people to work is an important part of FEMA's impact on the local economy.
Anyone interested in working for FEMA is asked to click the following link and type in "FEMA" and "Windsor, CT" in the search boxes. A list of available jobs will appear after the computer search.
Applicants need to be fingerprinted and will have to pass an FBI background investigation to work for FEMA.

Copyright 2012 WFSB (Meredith Corporation). All rights reserved.