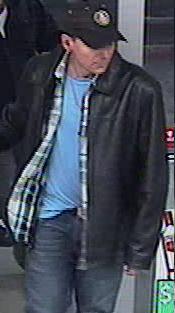 (Source: Peoria Police Department)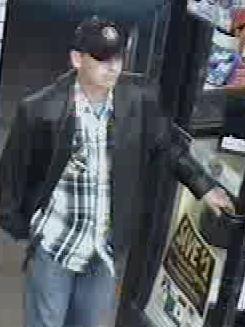 (Source: Peoria Police Department)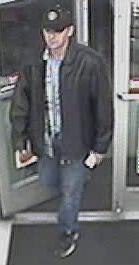 (Source: Peoria Police Department)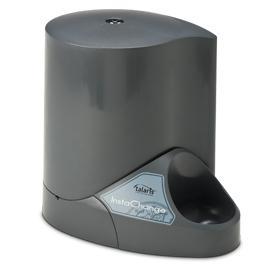 (Source: Peoria Police Department)
PEORIA, AZ (CBS5) -
Police in Peoria are looking for a suspect who they believe is responsible for 11 convenience store thefts involving change dispensers.
Peoria police said in each case the suspect goes into the store, grabs the coin dispenser and runs out. The incidents have happened in both Peoria and Phoenix with the most recent on Dec. 21 when there were thefts at 75th Avenue and Peoria, 83rd Avenue and Union Hills, and 107th Avenue and Union Hills.
The suspect is described as a white male between the age of 35 and 45. He's between 5'9'' and 6'1'' in height and weighs between 150 and 190 pounds. He has graying hair and may wear glasses.
Anyone with information is asked to contact Peoria police at 623-773-7045.
Copyright 2012 CBS 5 (Meredith Corporation). All rights reserved.