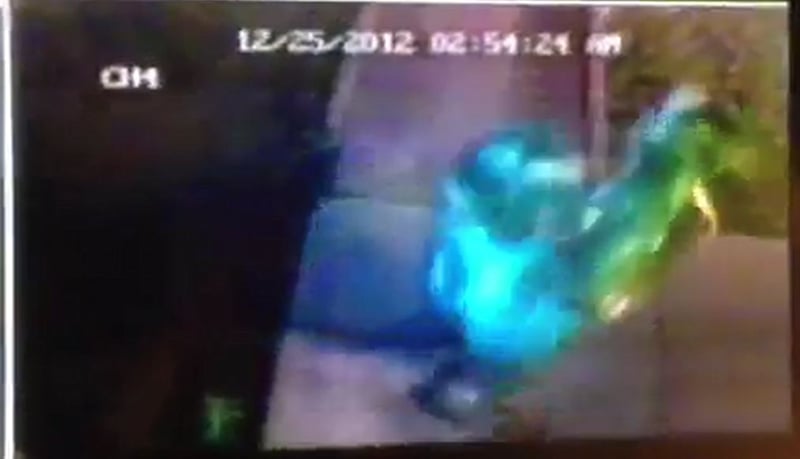 PHOENIX (CBS5) -
It's not a crime you expect to see, and especially not on Christmas.
CBS 5 News first brought you the Grinch-like story of the Christmas wreath, stolen from a Phoenix family's front door even as Santa Claus was delivering presents around the world.
At first Chris Demarest thought the wind had blown their Christmas wreath away. They checked the surveillance video and found the truth - a pint-sized thief was the culprit.

The family went as far as filing a police report with Phoenix police, but said they most likely would not prosecute if their wreath was properly returned.
That's exactly what happened tonight. The thief's family recognized her after seeing the story on television.
Demarest tells CBS 5 the person caught on camera is a 9-year-old girl who may have stolen from at least three different homes in the area.
Her parents brought her back to apologize and return the stolen wreath.

As of right now, the Demarest family does not plan to prosecute. They're just glad to have their family wreath back.
Copyright 2012 CBS 5 (Meredith Corporation). All rights reserved.