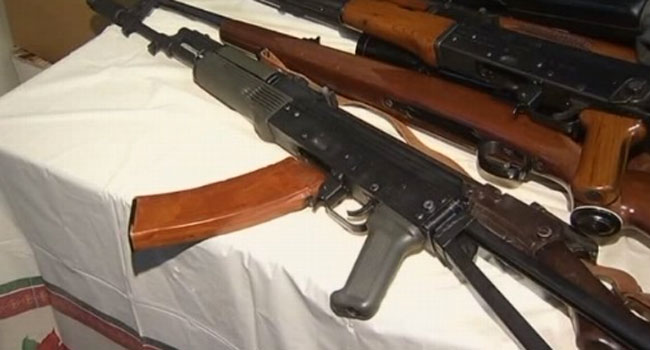 BRIDGEPORT, CT (WFSB) -
In the wake of the Newtown school shooting, many cities and towns are doing what they can to get guns off the streets.
Bridgeport's gun buyback program will continue Friday until 6 p.m. at the police department.
The program will continue tomorrow and every Saturday in January from 10 a.m. until 4 p.m. at the Bridgeport Police Department.

Officials said Thursday's opening day helped get 104 guns off the streets. On Friday, police had bought back three assault rifles.

The following protocol must be followed when turning in a gun:

Firearms must be delivered unloaded.
Firearms must be put in a clear plastic bag and put into another container (gym bag, backpack, etc).
If depositing ammunition in addition to a firearm, ammunition must be delivered in a separate bag.
If transporting the firearm by car, the firearm must be transported in the trunk of the car.
After the firearm is screened by officers and determined to be a working firearm, a gift card will be given.
Non-operational guns, antiques firearms, BB guns and holsters will be accepted but do not qualify for a gift card.
Police told Eyewitness News Friday they're just trying to decrease the odds of a gun ending up in a criminal's hands.
On Friday, one man decided to sell his 9 mm handgun, which he hasn't used in 20 years.
"I rather not have it around the house and end up in criminal's hands," the man, who wished not to be identified, told Eyewitness News.
Copyright 2012 (Meredith Corporation). All rights reserved.