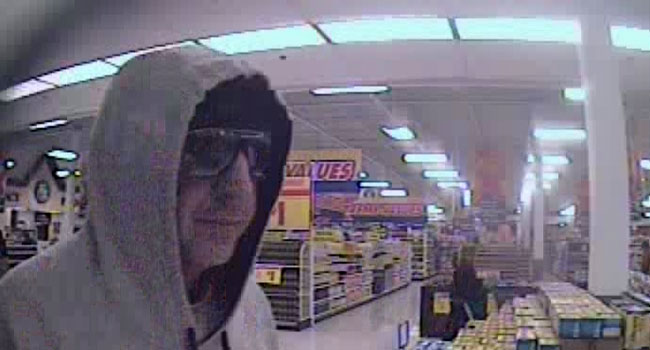 © The following photo was provided by the Bristol Police Department of the possible suspect.
BRISTOL, CT (WFSB) -
The Bristol Police Department is investigating a bank robbery Thursday afternoon.
According to police, a man entered the Citizen's Bank inside the Price Chopper on Farmington Avenue at 2:45 p.m.
The man demanded money from the teller and implied that he had a handgun, police said. However, no weapon was ever shown.
The suspect, who was wearing a gray, hooded sweatshirt with the Adidas logo on the front, a dark colored knit hat, dark sunglasses with reflective lens, blue jeans and black gloves, fled the store with an undisclosed amount of money, police said.
No arrests have been made at this time. Anyone with any information is asked to call the Bristol Police Department at 860-314-4561.
Copyright 2012 (Meredith Corporation). All rights reserved.