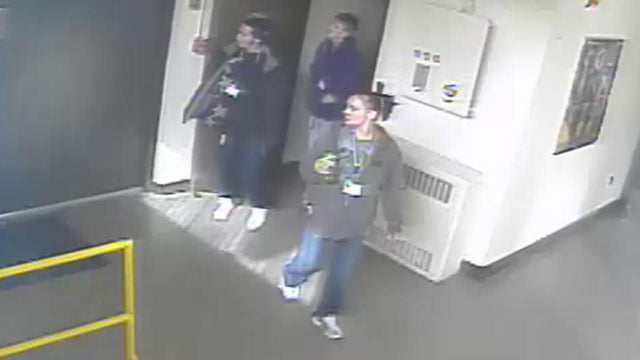 Deputies say these three people visited PARI a few days before more than 100 meteorites were stolen. (Transylvania Co. Sheriff's Office)
ROSMAN, NC (FOX Carolina) -
Investigators are looking for the thieves who broke into a Rosman observatory Christmas Eve and stole three collections of meteorites.
The theft happened at the Pisgah Astronomical Research Institute on Pari Drive in the early morning hours.
PARI Vice President David Clavier said the thieves, who roamed the facility for about 45 minutes, stole $80,000 worth of electronics and three collections of meteorites that were on loan to the institute.
Clavier said adjusters are still trying to determine the value of the more than 100 meteorites since each one is unique and irreplaceable. He said the collections included not only space rocks from the Carolinas but also from places like Africa, Russia and Antarctica.
Transylvania County deputies said they have identified three people of interest in the case. They said the trio visited the facility a few days before the theft.
SLIDESHOW: People of interest in NC meteorite theft

Anyone with information about the theft or the identity of the people seen in the pictures taken by security cameras was asked to call Crime Stoppers at 828-862-7463.
PARI is offering a $1,000 reward for information which leads to the recovery of the stolen property or the identity of the people of interest.

Copyright 2012 FOX Carolina (Meredith Corporation). All rights reserved.