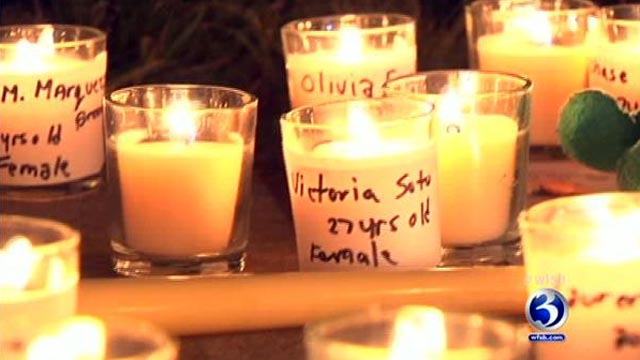 NEWTOWN, CT (WFSB) -
Parents and other family members of children and teachers shot and killed inside Sandy Hook Elementary School earlier this month made one last visit to the large memorial set up in honor of the victims.
The First Selectman's office confirmed Monday that the group was escorted to the memorial of candles, stuffed animals, handwritten cards, flowers and photos over the weekend.
The memorial was then removed after family members left the area.
According to officials, all of the biodegradable materials from the memorial such as flowers will be composted and made into soil, while nonbiodegradable items will all be ground up and combined with a cement slurry to make blocks for a future memorial.
Copyright 2012 WFSB (Meredith Corporation). All rights reserved.