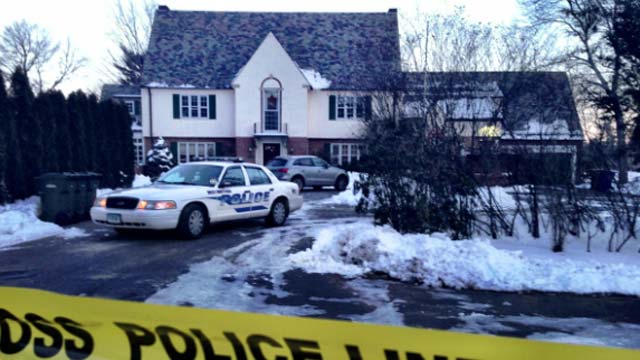 WEST HARTFORD, CT (WFSB) -
West Hartford police said a home invasion that was reported early Wednesday morning was not random, and the home may have been targeted.
Around 1:15 a.m., residents inside the home on Chesterfield Lane said three men broke into the home and one of them displayed a gun. The three people inside the home all barricaded themselves in different rooms while the robbers stole several items and fled within five minutes.
Police would not go into any sort of details, but said the homeowner, identified as Marc Abrahms, was not inside the home at the time of the home invasion.
Abrahms pleaded guilty to federal tax fraud charges about 10 years ago, and was confined to the home for six months as part of his sentence.
West Hartford police said they immediately set up a perimeter in an attempt to locate the robbers, but the search turned up nothing.
A description of the suspects has not been released at this time.
Copyright 2013 WFSB (Meredith Corporation). All rights reserved.