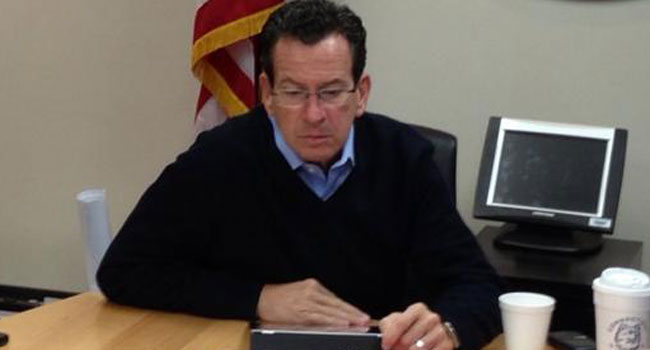 HARTFORD, CT (WFSB) -
Gov. Dannel P. Malloy wrote a letter to Speaker of the House John Boehner Wednesday, urging him to reconsider voting on a bill aimed at helping people get back on their feet following Hurricane Sandy.
Boehner adjourned the 112th Congress before voting on the bipartisan bill, which had already been passed by the Senate.

"Your decision to postpone consideration of a disaster supplemental until after the 113th Congress commences likely delays delivery of relief for months, and therefore delays the process of rebuilding from Sandy," Malloy wrote in the letter.
Boehner pulled the bill on Tuesday, which lawmakers on both sides of the aisle in New York called a "betrayal."
"It sends a terrible message to the citizens of the affected states that the leadership of the House of Representatives feels no sense of urgency, with winter upon us, to aid fellow citizens in their great time of need as the Congress has done time and again when other natural disasters have devastated communities elsewhere in the country," Malloy wrote in the letter.
However, The Associated Press is reporting Boehner has assured members of the house that a vote on the Sandy aid bill will occur by Jan. 15.
Malloy has been working with the New Jersey Gov. Chris Christie and New York Gov. Andrew M. Cuomo to get relief for the victims of Hurricane Sandy.
Copyright 2013 WFSB (Meredith Corporation). All rights reserved.