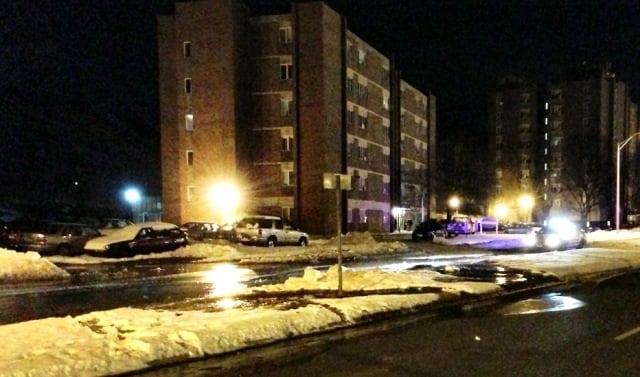 NEW BRITAIN, CT (WFSB) -
A water main break that left hundreds of customers in New Britain without service was repaired by Thursday evening.

Crews were called to Route 71, also known as Martin Luther King Drive, around 5 a.m., according to Connecticut Department of Transportation officials.

Route 71 was closed between Stanley and Winter streets for hours while crews made repairs. The work was completed just before 4 p.m., according to the New Britain Water Department.
During the process, there were approximately 50 to 150 customers without water, officials with the water department said.

The repairs took several hours because of all the ice that formed as water rose to the road surface. Crews repaired the break, then began to treat the icy road to ensure it was safe for drivers.
Copyright 2013 WFSB (Meredith Corporation). All rights reserved.