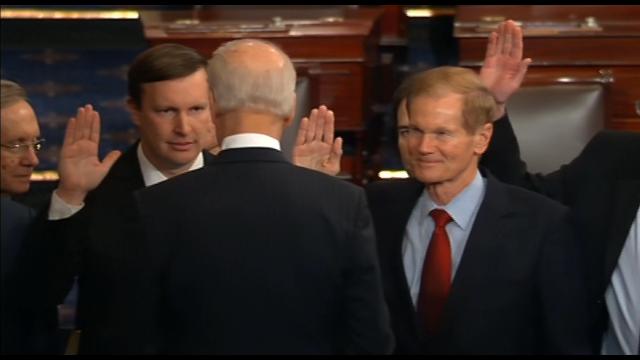 WASHINGTON, D.C. (AP) -
Former U.S. Rep. Chris Murphy has become Connecticut's newest senator, replacing the retiring Joe Lieberman.
Murphy told The Associated Press on Thursday that he spent the morning receiving a tutorial on Senate floor demeanor, how to vote and the other ins and outs of being a senator.

Sen. Richard Blumenthal escorted Murphy down the center aisle of the Senate to Lieberman's desk for the ceremony.
Eventually, Murphy's seat will be located elsewhere in the Senate based on his seniority.
The 39-year-old Murphy is the youngest member of the Senate.
He said he's "a bundle of nerves" but called it thrilling to be sworn in to represent Connecticut.
His wife and two sons attended.
Copyright 2013 The Associated Press. All rights reserved.