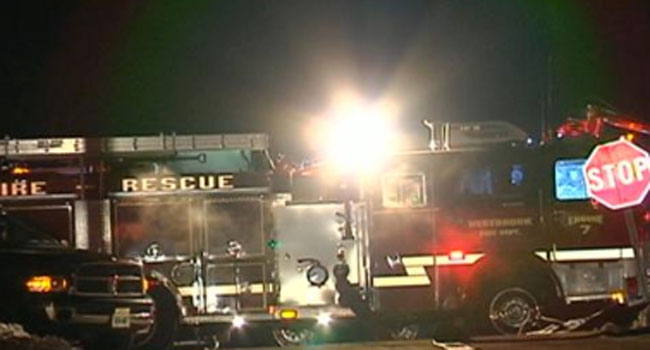 WESTBROOK, CT (WFSB) -
Fire crews were on the scene of a house fire in Westbrook.
Officials said crews were called to the home on Trout Lake Road shortly after 3 a.m.
In addition to Westbrook firefighters, several tankers from surrounding towns were called in to help.
Officials said it appears the fire started in the chimney of the home and spread to the walls around it.
"We had extensive overhaul trying to get the fire," said Westbrook Fire Assistant Chief Cliff Spencer. "We actually had to take the brick face off of the fireplace because the wall was burning behind it."

Everyone was able to make it out of the home safely, officials said.
The home had no working smoke detectors, according to Spencer.

Crews from surrounding towns including Essex, Deep River, Clinton, Killingworth, Old Lyme and Chester were called to help.

Copyright 2013 WFSB (Meredith Corporation). All rights reserved.