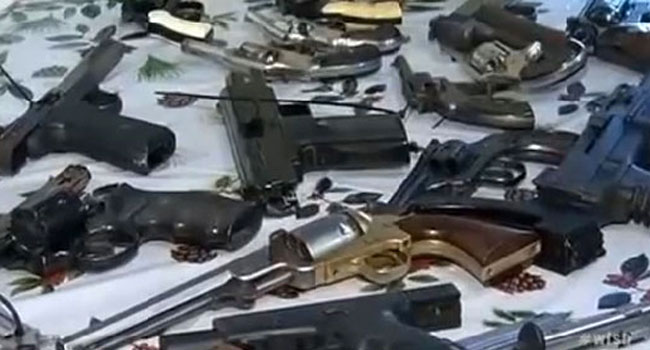 HARTFORD, CT (WFSB) -
A new bill being proposed would make public all the names and addresses of handgun owners in the state of Connecticut.
The bill, introduced by state Rep. Stephen Dargan of West Haven, would make the information public under Connecticut's Freedom of Information Act.
The bill would reverse a decision to keep the information private.
Dargan told Eyewitness News that he wanted to start the conversation on gun reform.
He said the information would be valuable for parents and help them make decisions on what friends' homes they would allow their children to visit.

Currently there are about 170,000 people that hold handgun permits in the state of Connecticut.
Dargan did admit that the idea may not work, but it was needed to start the discussion.

Copyright 2013 WFSB (Meredith Corporation). All rights reserved.