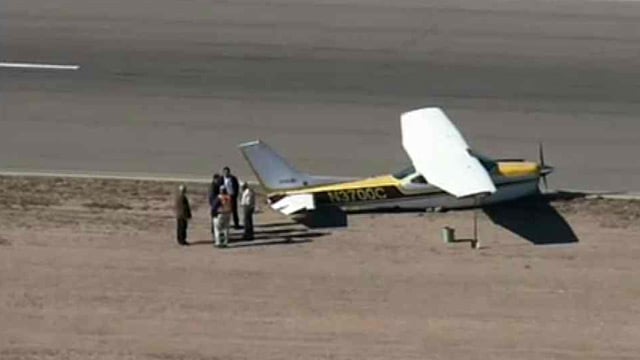 (Source: CBS 5 News) Two people were unhurt after the small plane they were in made a hard landing at Glendale Municipal Airport on Friday.
GLENDALE, AZ (CBS5) -
A small airplane with two people on board was forced to make a belly landing at Glendale Municipal Airport on Monday.
Neither person on the single-engine Cessna was injured in the hard landing about noon, according to Daniel Valenzuela of the Glendale Fire Department.
Valenzuela said officials had not determined whether there was a mechanical failure or human error that forced the pilot to land on the plane's belly.
Copyright 2013 KPHO Broadcasting Corporation. All rights reserved.