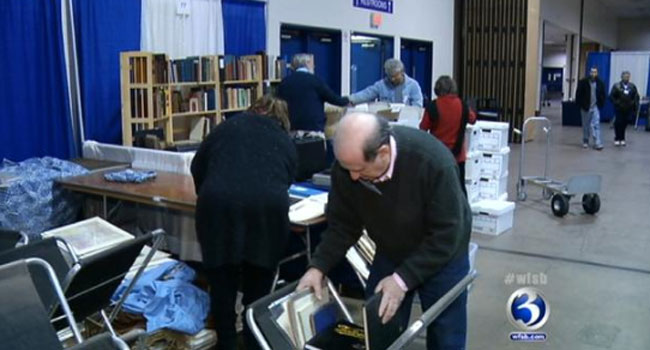 Papermania Show opens at the XL Center in Hartford this weekend and will feature historical documents, rare photos, movie posters and first editions.
On Friday, about 150 vendors spent the day unloading their wares to get ready for the show.
"It's probably one of the preeminent paper shows in the country," said Arline Shea of Papermania.
One vendor has an unpublished photo of Princess Dianna before she was a princess lounging around in a Swiss ski lodge.
"I was able to cherry pick the photo morgue of the London mirror," said the vendor.
The organizer has drawing vendors to the show here since 1976.
"We get them from 17 states and Canada," Shea said. "So it's very interesting. You can buy something here for 50 cents or $50,000."
Copyright 2013 WFSB (Meredith Corporation). All rights reserved