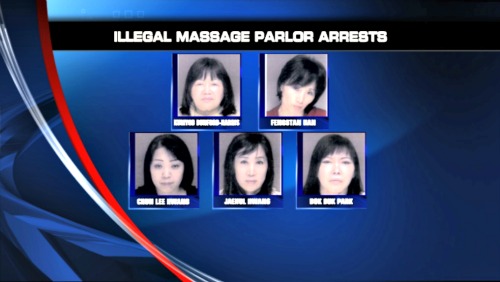 BRIDGEPORT, CT (WFSB) -
Five women have been arrested for running illegal massage parlors in Bridgeport.
According to investigators, 10 illegal parlors were shut down by authorities last month, and when they went back to follow up, two had reopened.
Police said Chate'au on Fairfield Avenue and Kay's Hong Kong on North Avenue had reopened and none of the five employees had required state licenses for massage therapists.
Police also said that some of the women employees were found naked inside rooms with customers, who were also nude.
Copyright 2013 WFSB (Meredith Corporation). All rights reserved.