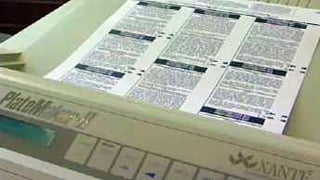 PHOENIX (AP) -
The state Supreme Court on Monday plans to issue an opinion explaining why it allowed a proposal to transform Arizona's primary election system to go on the general election ballot.
Voters rejected the initiative proposal in November.
It would have allowed voters to cast ballots for any primary election candidate regardless of party. Also, the top two finishers in a race would advance to the general election regardless of party affiliation.
The high court in September overturned without comment a trial judge's ruling that would have kept the measure off the ballot.
The judge ruled that the measure violated a constitutional prohibition against putting more than one proposed constitutional amendment in a single ballot measure.
Copyright 2013 Associated Press. All rights reserved.