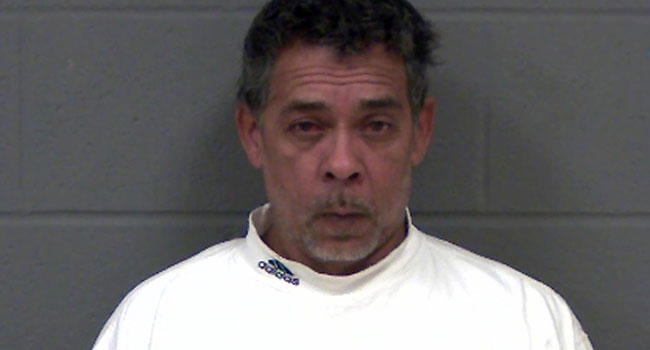 © The following photo of David Hernandez was provided by the New Britain Police Department.
NEW BRITAIN, CT (WFSB) -
A New Britain man has been extradited to Kentucky after police said he took a 14-year-old girl from that state and brought her back to Connecticut.
David Hernandez, 51, was arrested at his home on Slater Road after police said he had a role in bringing Madison York from Lexington, KY, to New Britain.
Hernandez was one of two adults in a van that York willingly got into after leaving school Wednesday. York left her home that afternoon and walked up the road and hugged a boy, who was also inside the van, a neighbor told Eyewitness News's sister station, WKYT.
Police would not go into why York came to Connecticut, but said she was not harmed in any way. It is not clear if York has returned to Kentucky.
According to the Bell County Sheriff's Office, an anonymous tip led investigators to a Facebook page with pictures posted by people in the van. The information helped investigators locate the girl.
Hernandez was charged with unlawful transaction with a minor and custodial interference is being held on a $100,000 bond. If he is not picked up by Jan. 17, Hernandez will be back in New Britain Superior Court, but otherwise will be extradited back to Kentucky.
Copyright 2013 WFSB (Meredith Corporation). All rights reserved.