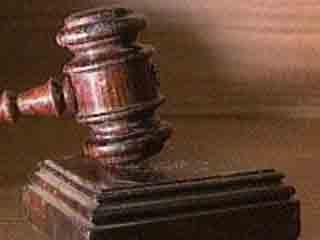 HARTFORD, CT (AP) -
An inmate serving a federal prison sentence for murder has pleaded guilty to assaulting another prisoner with a sock stuffed with two padlocks.
Patricia Brown pleaded guilty Tuesday in federal court in Hartford to assault with a dangerous weapon. The 22-year-old Brown is already serving a 30-year sentence on a 2009 murder conviction in Minnesota and she faces up to 10 years for the assault inside the prison.
Federal prosecutors say Brown assaulted a fellow inmate at the Federal Correctional Institution in Danbury in May 4. The victim required stitches to close a wound near her ear and also suffered from headaches.
Copyright 2013 The Associated Press. All rights reserved. This material may not be published, broadcast, rewritten or redistributed.